Kereta elektrik baru Nissan pada harga RM87,500 bertujuan menawarkan teknologi bebas gasolin mampu milik kepada pemandu-pemandu biasa.
Ia menjadikan harga 'The Leaf' lebih murah berbanding kereta elektrik lain yang dikeluarkan pesaing, malah mungkin memaksa pengeluar automotif lain mengurangkan harga jualan mereka.
Nissan's Leaf is the first electric car with the capability to truly liberate the average commuter from gas addiction, more than making up for its lack of frills, as we found in our hands-on review.
salah satu ciri utama ialah kereta NISSAN LEAF sangat laju. dengan kelajuan sehingga 90 mph. korang semua nampak tidak lampu depan kereta ini, menjunam jatuh ke depan kan?? ini membolehkan kereta ini meluncur dengan lajunya.
features + specifi cations
zero tailpipe emissions/Zero
Emissions Vehicle (ZEV)
100% electric - no gas required
high response 80kW AC
synchronous electric motor
range –100 miles/charge based
upon US EPA LA4 City cycle [1]
speeds up to 90 mph
5 passengers, 5 doors
CARWINGS™
interior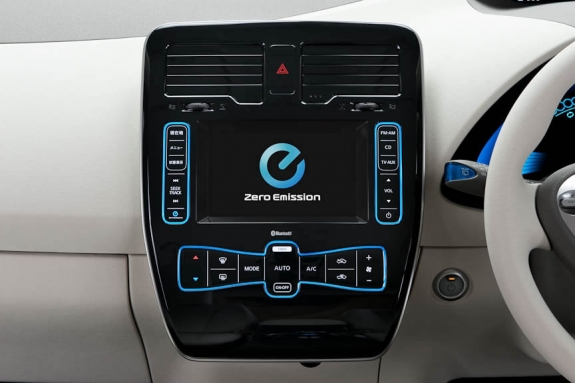 security
○ Nissan Vehicle Immobilizer System
○ Vehicle Security System

aduh bestnya kalau mimpi i ini tercapai. wow!!
http://www.nissan.com.my/